Things the Internet Taught Me: Easy Marbled Nails
I have been seeing AWESOME marbled nails all over the internet. There is an artistry behind it called water marbling. If you have the time to do it, it really is worth a shot! You put nail polish and suspend it in water, marble it to your liking, and dip your nails into the pattern. It takes a lot of taping of your hands, and a lot of time but is really beautiful. I came across this method when simply looking for a tie dyed nail effect. I posted this pic on my twitter/instagram awhile back and everyone wanted to know how to do it. It's really simple! 
1. Simply pick the colors you want to use. I used pink, orange, blue, green, and purple. Also have some white on hand.
2. Paint your nails with the white as a base.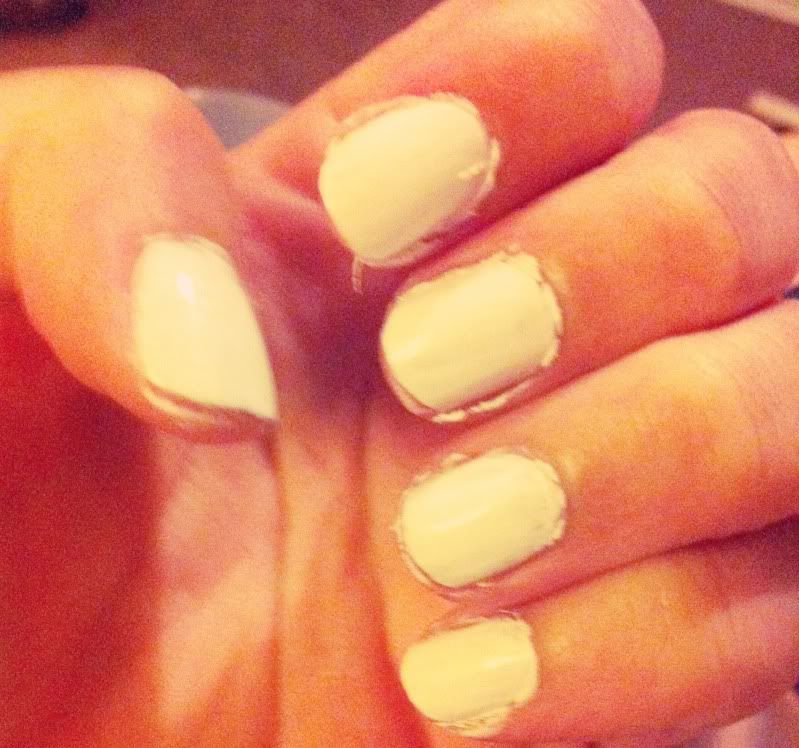 3. Once it dries most the way, glob on the colors you would like to use. I do them in a diagonal line across the nail. You want the nail polish to be heavy enough to where it sits heavy, but not too much to where it runs on its own. Like so: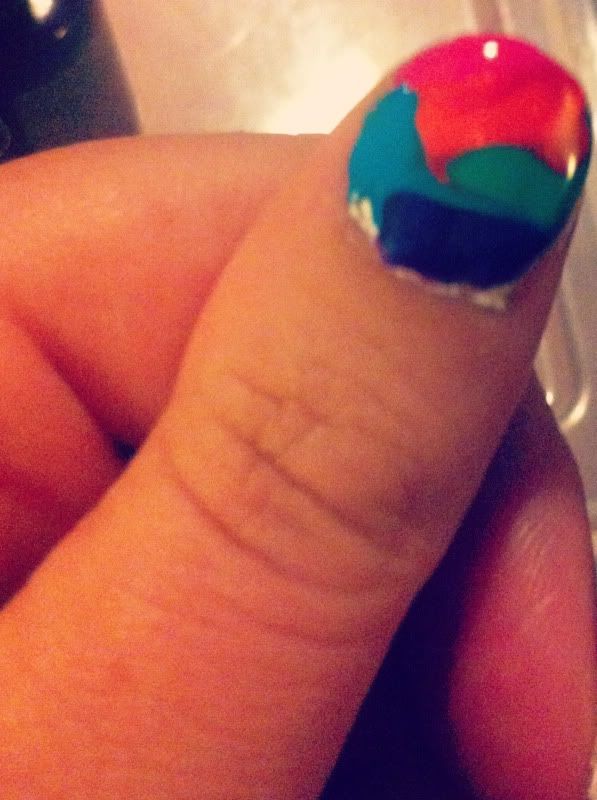 4. Then, take a tooth pick and simply make lines across the opposite diagonal from the ones you painted with the polish. Do one nail at a time! Then sit and let them dry for a least 30 minutes. It is heavily painted, so it maky take a little longer.
That's it! Enjoy your gorgeous nails! Use more or less colors, different lines and patterns for different looks. :)